Air Duct Cleaning by itself is a vacuuming of your air duct system. Your air duct system is at least part fiberglass. The ductwork above your A/C, the "mixing boxes" or "triangles" in your attic that distribute the air, and the "cans" (the square piece that the grill attaches to) are usually made out of Fiberglass. Fiberglass is porous and is the part that absorbs and harbors mold, bacteria, odor, hair, etc.
Watch the video or check out our Air Duct Restoration page! Give us a call today to book a free duct evaluation!
Request a Quote
We are what you need! Our professional team will make sure you get the highest level of help.
R-30 Blown-In Attic Insulation
R-30 Spray Foam Insulation
Residential Insulation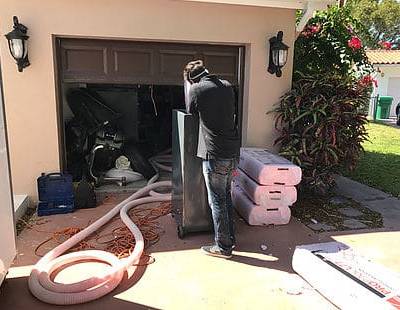 Attic Insulation Prep